Our offer
High-temperature thrust chambers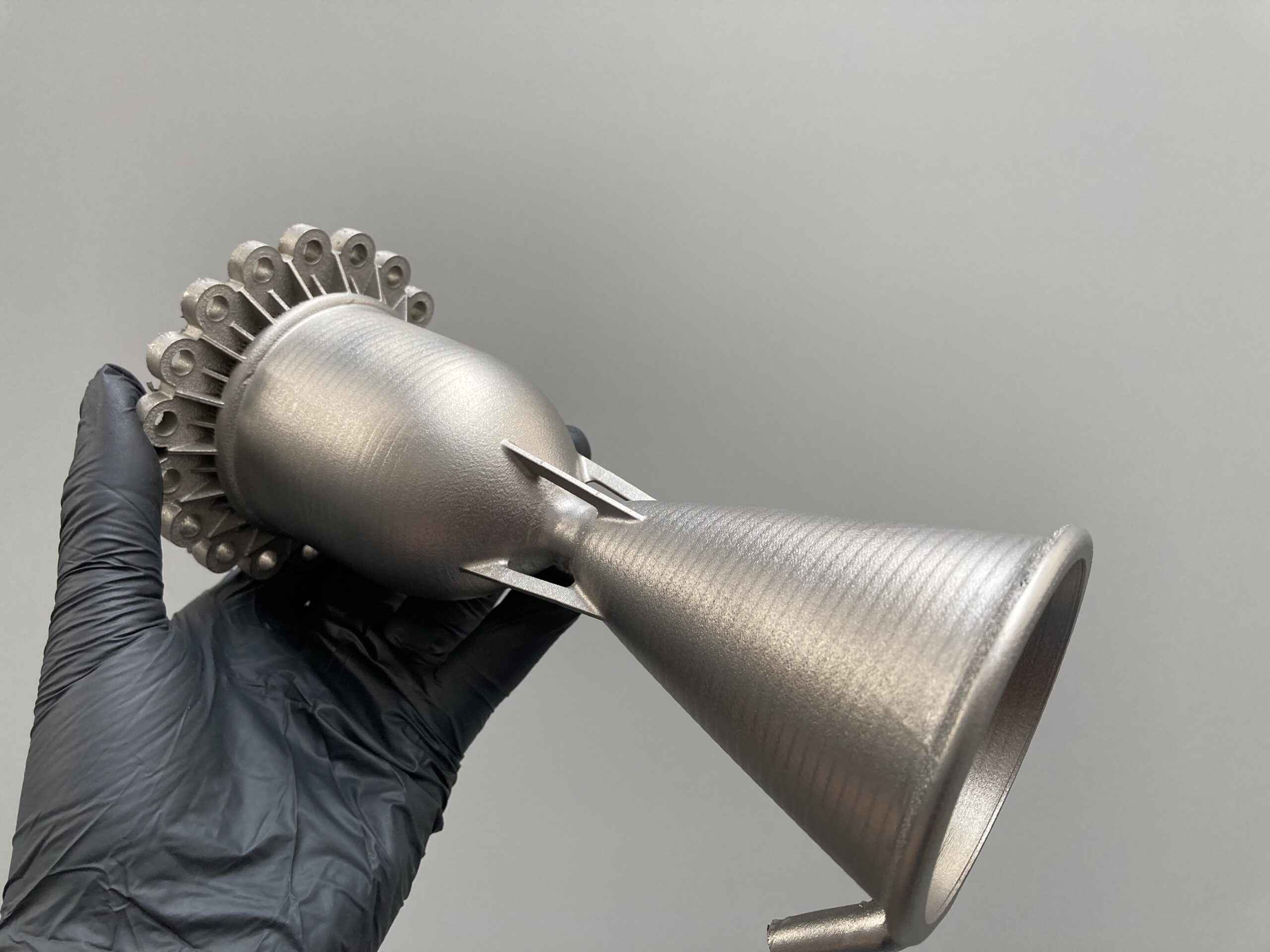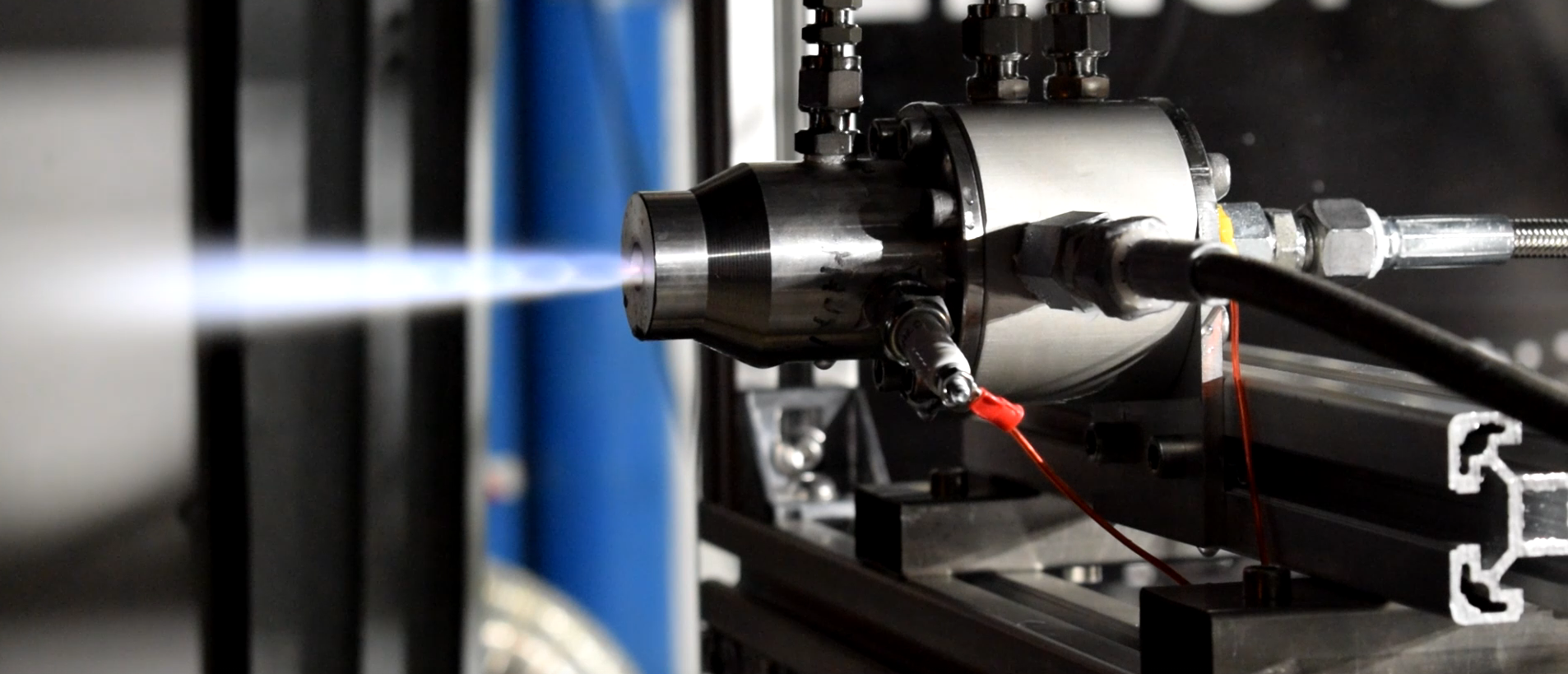 Refractory thrust chambers for chemical thrusters
We can design and manufacture thrust chambers, including nozzle and injectors according to your requirements. The materials include In718, Nb-Hf C103, rhenium, and PtRh20.
TRL 6
Mass savings

Improved design allows for significant mass savings

Affordable

Up to 30% cost reduction compared to the traditional thrust chambers

Short lead time

Waiting time reduced down to 3 months thanks to in-house capabilities and processes.
| | | |
| --- | --- | --- |
| Parameter | Range | Units |
| Nozzle throat diameter | 1 - 15 | mm |
| Nozzle exit diameter | 20 - 300 | mm |
| Total length | 50 - 350 | mm |
| Wall thickness | 0.3 - 5 | mm |
| Chamber internal diameter | 5 - 50 | mm |
Inconel 718
C103
Rhenium
PtRh20
Inconel 718
Inconel 718 (IN718) is a nickel-based superalloy known for its high strength and excellent corrosion resistance, making it a go-to material in high-temperature applications. Within the context of thrust chambers, IN718 is primarily employed in the construction of injectors and nozzle extensions. Its relatively low melting temperature makes it especially suited for these components. Adding to its advantages is its cost-effectiveness, making it an affordable option without compromising on performance. One of the standout features of IN718 is its adaptability to 3D printing technologies, allowing for the creation of complex shapes, including the integration of cooling channels. Our rigorous tests have shown that IN718 can withstand temperatures as high as 1100°C, making it a reliable choice for high-temperature thrust chamber components.
C103
Rhenium
PtRh20
Technical specification and pricing on request
Our offer
Reaction wheel for nanosatellites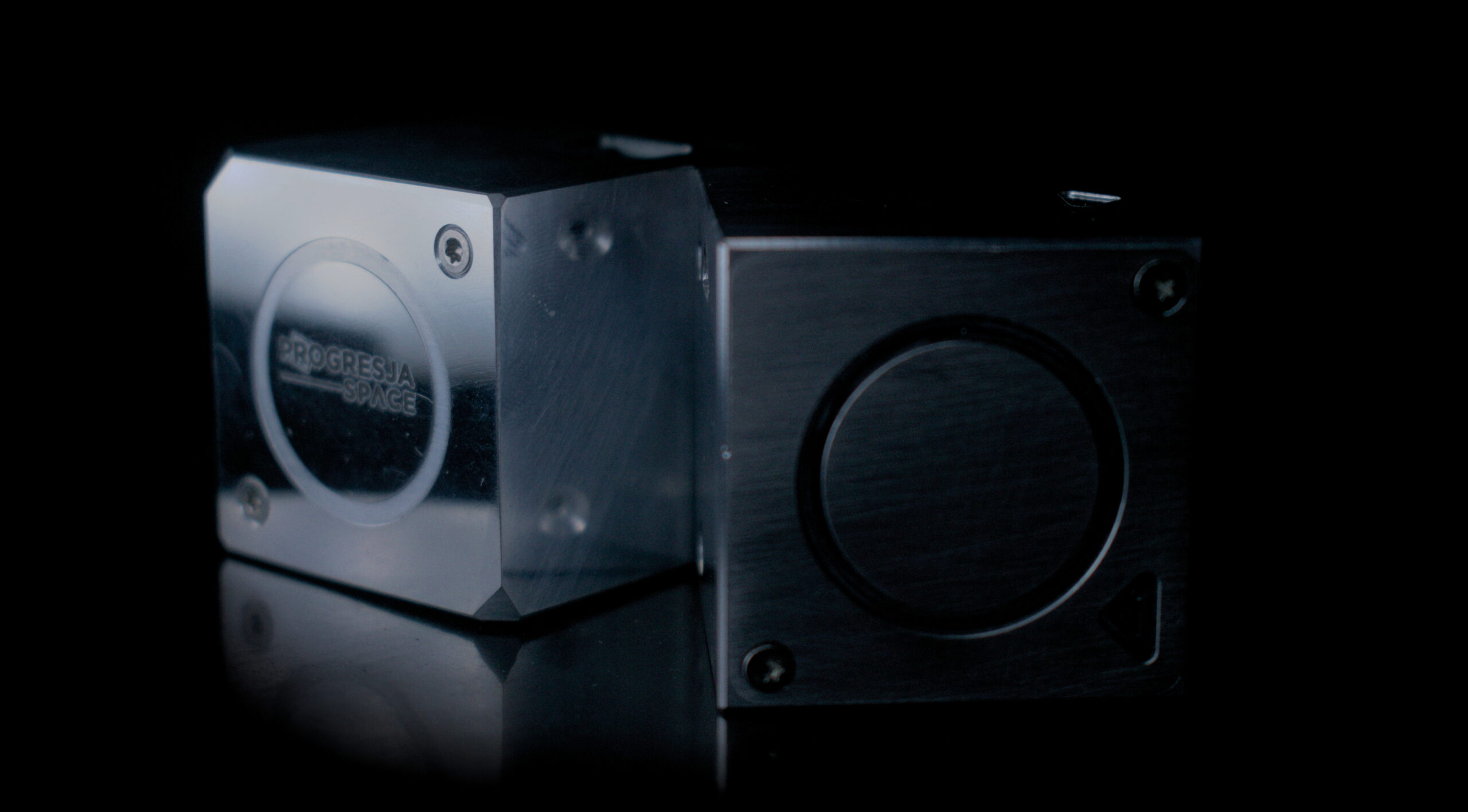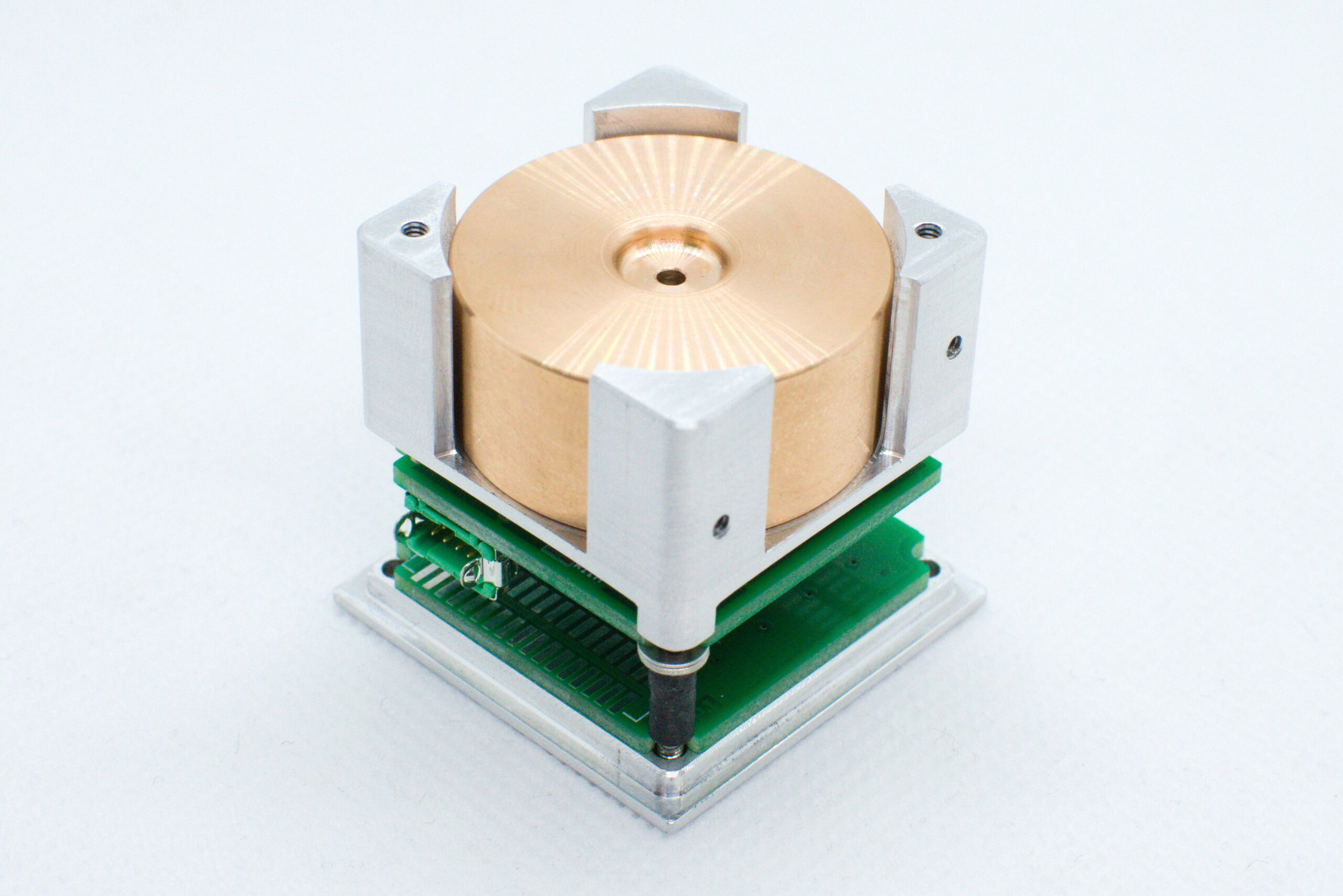 MRW 35 reaction wheel series
We designed and tested compact and capable reaction wheel for ADCS subsystems for nano-satellites between 3 - 16U.
TRL 6
Momentum storage

Improved momentum storage allow for better satellite control

Low power

We lowered power consumption both during standy and operation by up to 20%

Torque

Our reaction wheels have unparalleled torque available for your slew manoeuvres